Today we've released an interactive chart for comparing several Steam games in one place.
Game Comparison
With this new feature, we are making it quick and straight-forward to compare Steam games to each other.
How did FIFA 23 do vs FIFA 22 or the latest CoD against other shooters?
Here's an example of comparing the daily sales performance of three Steam games during the last months of 2022 (link).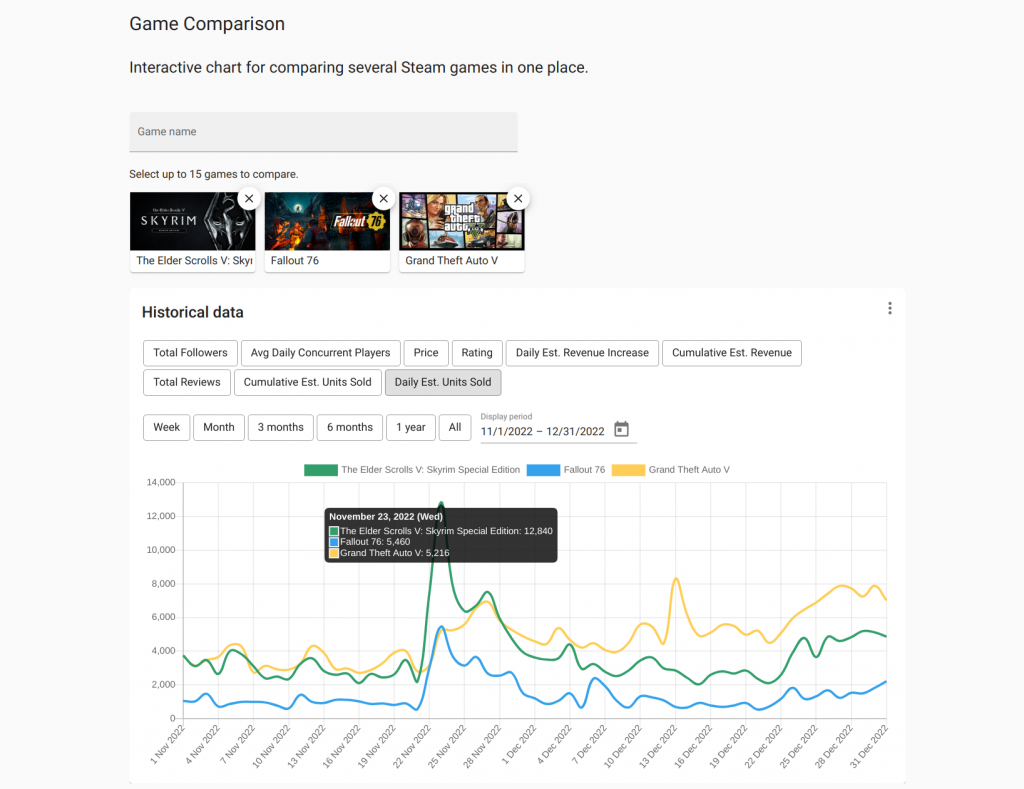 Indie subscribers can select up to 5 games to compare and business subscribers up to 15. For more information on our premium options go to the pricing page.
More data available via Business API
Price history in all available currencies in Steam is now available via the Business API.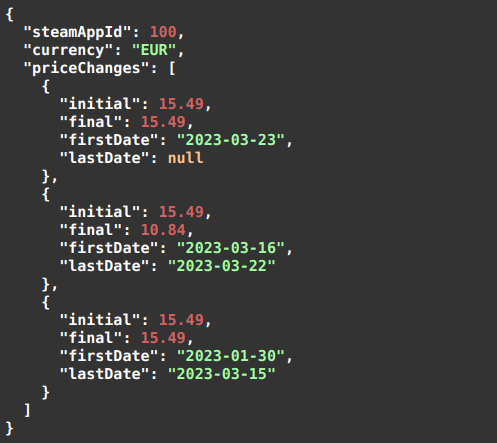 New article
In our latest article, we explore how game launch frequencies have changed with the Covid pandemic among large, mid-sized and small developers.
---
This update also includes smaller improvements and updates not highlighted above.