Today's update brings early access release dates, improves the site search experience and general UI improvements. See below for more details.
Site search improvements
The search bar now brings you to a new search page if you press enter when searching.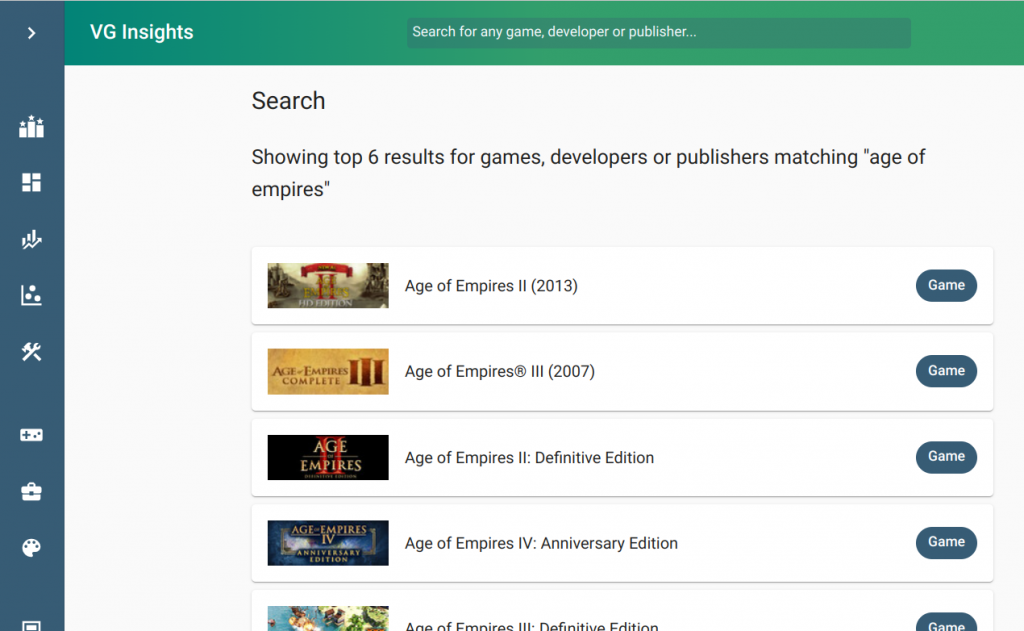 You can also open search results in a new browser tab now: middle click, right click & open in a new tab or Ctrl+click.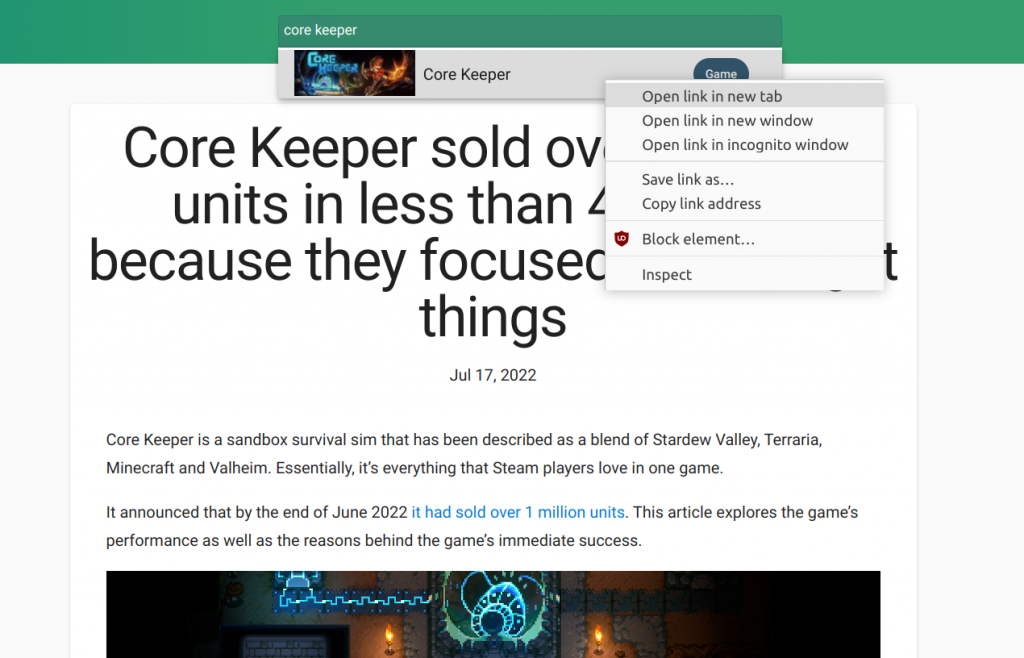 Using early access dates
Our site (and Steam itself) changed the original early access (EA) game release date to a new, full access release date when a game exited early access.
This lead to some unintended consequences. For example if a game with a 2021 early access release date had a full release in 2023, then in the Steam Market Data the game would move in the annual graph from 2021 to 2023.
We are now displaying the early access exit date in game pages (where applicable) and call the original release date as "first released". (Whether it is early access or full release.)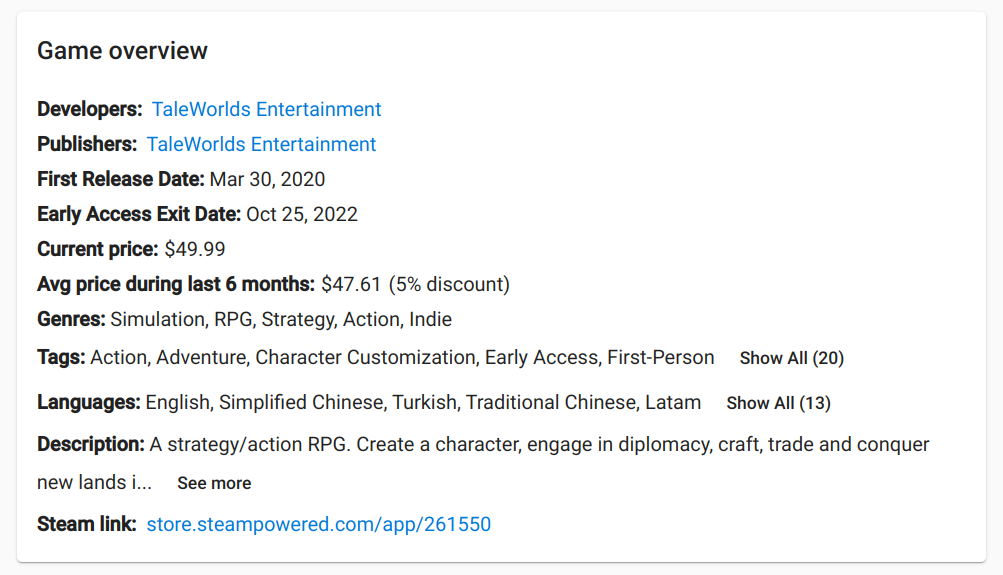 Previous "release date" filter is now called "first released date". It allows you to filter by the earliest point the game became available on Steam (either as an EA or full release).
We added a new "early access exit date" filter, which allows to filter EA games based on when they went full release. For example, here are all the Steam games that launched as "early access" and came out with a full release this year. (Indie tier required to use date range filters.)