We've just launched another big updated on the platform! Every individual game's page now shows an overview of quick stats about the game as well as player insights.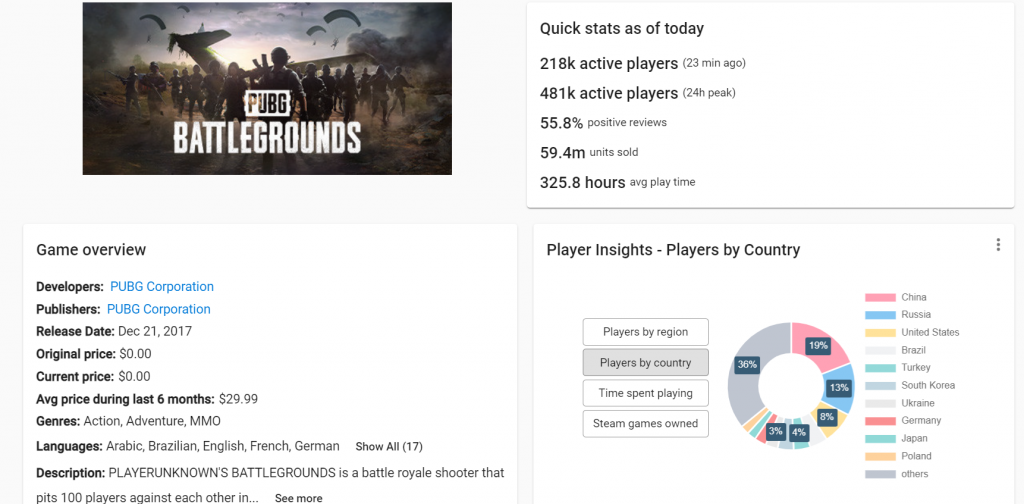 Quick game stats
In the example of PUBG (vginsights.com/game/578080), you can now see how many active players the game has right now, what the peak has been in the last 24h, how well the game has been rated, how many units it's sold and what the average playing time is for a PUBG player. It's crazy how much time people spend playing it!
This feature is available for everyone for free and gives an immediate overview of the game and its performance
Player insights
This is a premium only feature that shows the game's player distribution in terms of country split, regional split, average play time and how many games its players own on Steam in total.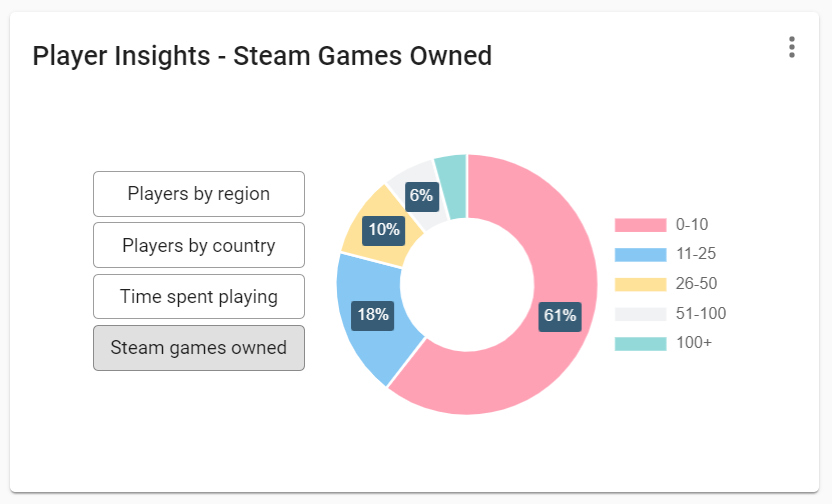 We hope you'll enjoy our new features! Happy exploring.