Video Game Insights' Games Database works well to help you narrow down your list of choices. It allows you to filter by sub-genre, themes, graphics and much more and find the perfect game for you.
This is a short tutorial that follows my own steps in finding a game that I'd love to play.
Basic Overview of Games Database
When you first enter the games database page, you'll have 3 main components to think about – # of games selected, filters and a list of games.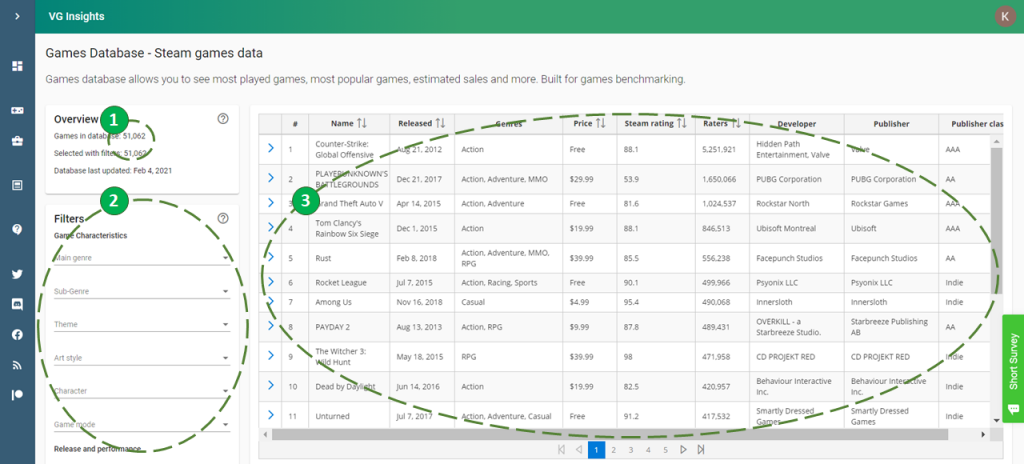 Now, 51,000 games is a bit much for us to go through, so the first priority will be to use the filters and narrow it down to c. 1oo games instead.
How to narrow the list of games to the ones you like?
Picking a subgenre
There are a lot of filter options available for us, but some are more useful than others for our purposes.
Nothing's more important than the sub-genre. For me, I'm looking for a fun action RPG, so that's what I'll choose.
That immediately narrows the games down from 51,000 to 1,400. Progress!
Picking a theme
I'm not interested in all action RPGs though. I want something that's fantasy themed. These are the type of games I grew up with!
Single player games only
I'm looking for a storyline and an immersive single player experience this time, not raids with friends. Therefore, I'll choose 'single player' under Game Mode.
Choosing when they were released
It's up to you whether to go for nostalgia or newer games. In this instance, I wanted to see what the newer games have to offer, so I set it to Jan 2017 or later.
Choosing a game that's well rated
Last, but not least, there's a filter for minimum positive reviews %. We're setting the bar high and going with 85%.
Other filters
There are many more filters you can use to narrow your list. In this instance, I'm already down to 113 games and already seeing some interesting choices.
How to find the right game from the long list?
The games on VG Insights Games Database are ordered by # of reviews by default, which is a good proxy for popularity. Feel free to order it by other criteria such as % positive reviews instead.
Now, all that's left is to go through the list and see if you've struck gold.
Each game in the list can be expanded to reveal a Steam link, allowing you to see if the game fits your expectations.
While there are many great games in the list, there's one in particular that caught my eye – Ghost of a Tale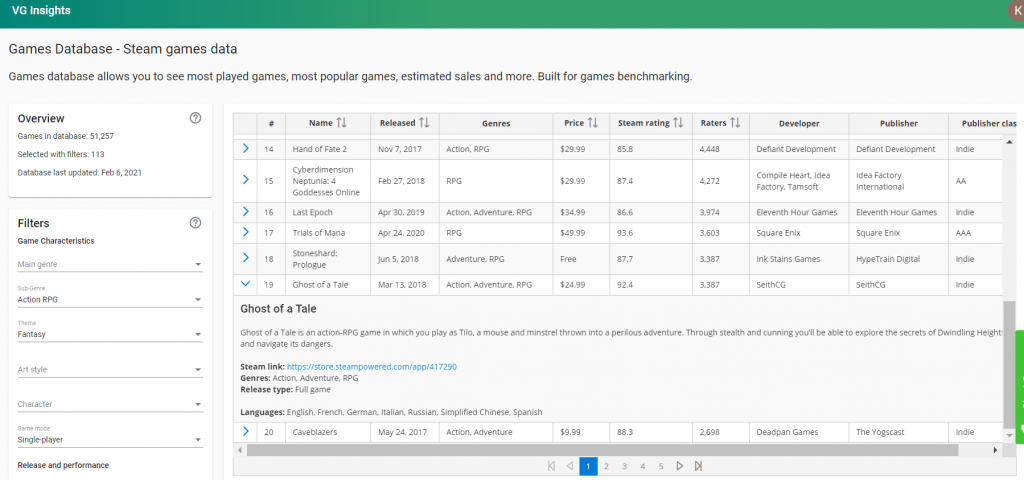 Ghost of a Tale fits all my criteria, looks great, is so unique and has mostly been made by one person!! This is incredible! I would have never found the game just scrolling through Steam.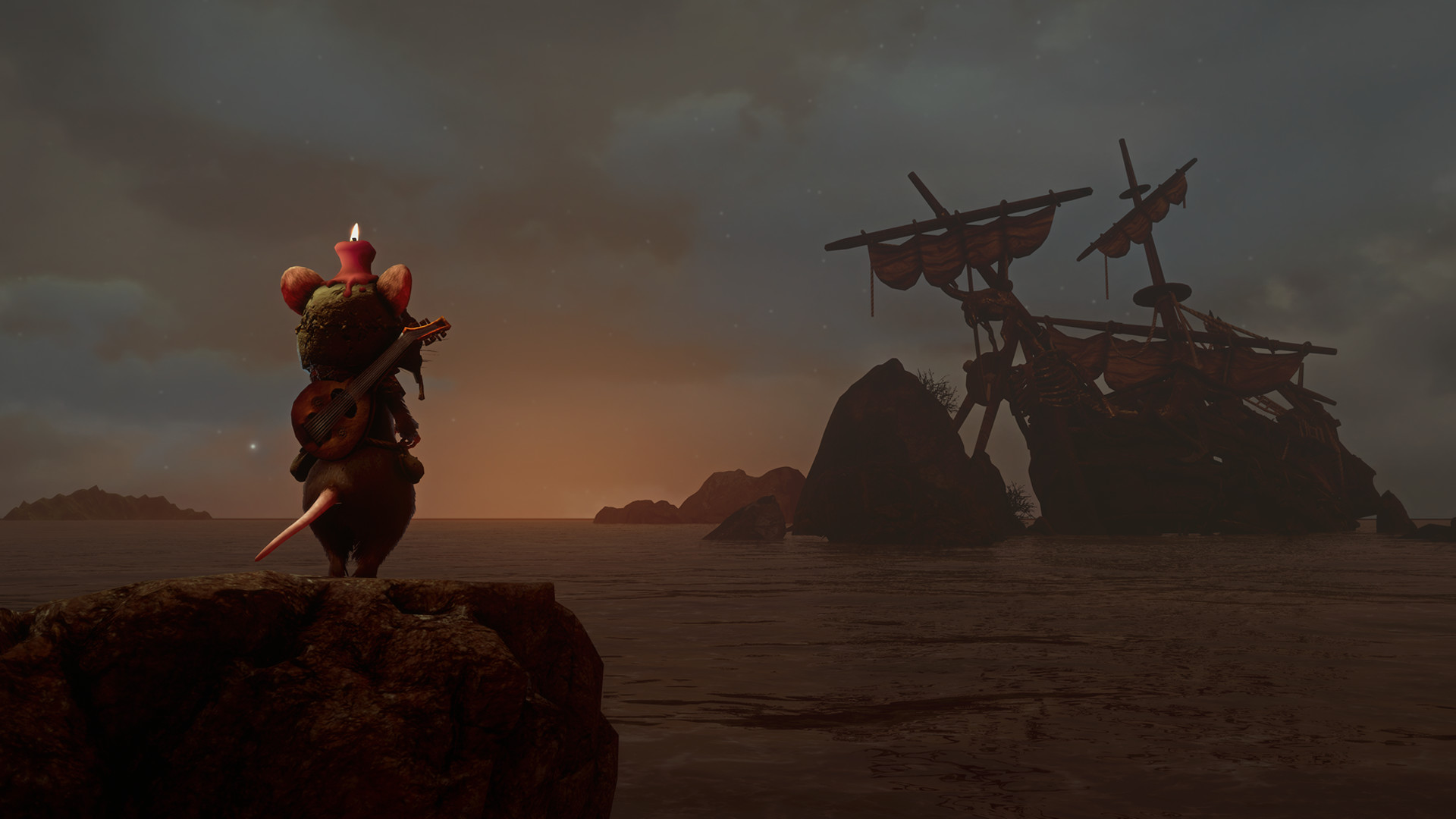 Using Video Game Insights to find great games
Video Game Insights is developed as a tool to help indie developers make better decisions about their games. However, it's clearly useful to enthusiasts and players!
If you found a great game to play through VG Insights, let us know! Join our Discord or tweet us! We love to hear how our platform can help people.